A successful site is a point of reference, a marketing tool and even a shop for companies for whom the internet has opened up new opportunities for connecting to their customers.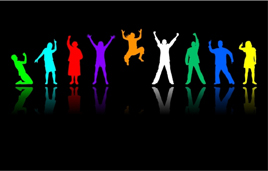 We are experts in designing and building sites which are truly effective for our clients, approaching every client from a fresh perspective ensuring you get a unique solution tailored to your specific requirements.
At KCM Design, we like to look at the bigger picture. What role does your website play in your business? How can it work harder to help you achieve your business goals? How can we improve the visitor's experience, help them find what they want more easily, and choose you over your competitors?
Once we have got to know you and your business and have listened carefully to your needs, we will carefully package them and convey them online, creating sparkling sites which stand out and get noticed and will make you money. We also make working together as straightforward and enjoyable as possible – so we won't overcomplicate anything or bombard you with technical jargon.
If you are an individual, small business or large corporation we can find the right web design solution for you.